The Raise of Disinformation
The Internet and internet-based media have allowed unprecedented access to information, but also removed major barriers for publishing of media content by anyone equipped with a computer and Internet connection. The information revolution has come at a cost of providing favorable grounds for generating and spreading disinformation, propaganda and fake news.
Believe it or not, disinformation and fake news run untethered across all media channels, and by being increasingly difficult to differentiate facts from fakes, they present a growing threat to people, brands, and governments.
How Sensika Steps-In?
Countering disinformation, propaganda and fake news is integral part of Sensika's mission to empower organizations to monitor, analyze, understand and influence the public discourse that affects them.
Sensika's SaaS platform has global media coverage across all media channels, geographies and languages. Our core system collects and processes millions of articles, social media posts, images and videos per day. The system automatically augments the raw content with rich metadata from variety of internal and external data sources. We employ custom AI algorithms and ML models trained and fine-tuned for different language groups to extract insights from the raw content. Over the last years we have developed effective techniques for identifying and tracking disinformation by combining our technology with the expertise of our professional services teams.
Our ultimate goal is to provide our clients with trustworthy analysis,  meaningful insights and reports with uncompromised quality.
"Sensika provides a tailored tech solution for detecting propaganda and disinformation."

Dominykas Milasius, Unit 370
Our Social Responsibility
Sensika participates in multiple research projects and supports various organizations, aiming to counter the spread of disinformation and improve the general public's media literacy.
Recent example of our support is the report on Russian Propaganda Within the Bulgarian Media Landscape  prepared by academics and researchers from the Human and Social Studies Foundation, following the sharp increase in disinformation volume around the beginning of the war in Ukraine in February 2022.
Sensika is also continuously contributing to the work of one of our long-term partners the Center for the Study of Democracy by helping its team on multiple projects, including Tackling Kremlin's Media Capture in Southeast Europe.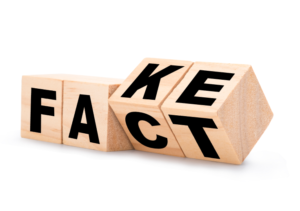 Stepping-up Our Efforts
Despite the undoubtful usefulness of the Sensika platform in research-based projects, we have not limited our efforts solely to that area. Employing the latest knowledge of some of the brightest talents in data science, machine learning & programming, Sensika co-hosted a hackathon, encouraging ML experts to work on algorithms, automatically battling fake news and disinformation.
If you are curious to see what's next on our agenda and what would be the future developments on that topic from our side, stay tuned – something's cooking!