From the 11th until the 13th of November we held our second hackathon against disinformation. The event aimed to shed light on the harmful effects of disinformation and how it could be addressed through technology. This weekend brought engineers, fact-checkers, researchers, journalists, politicians, and NGO representatives together to exchange knowledge and ideas with a great cause in mind.
Thanks to all the people involved, we had 3 days full of brainstorming, networking, creative thinking, laughter, and nonetheless coding.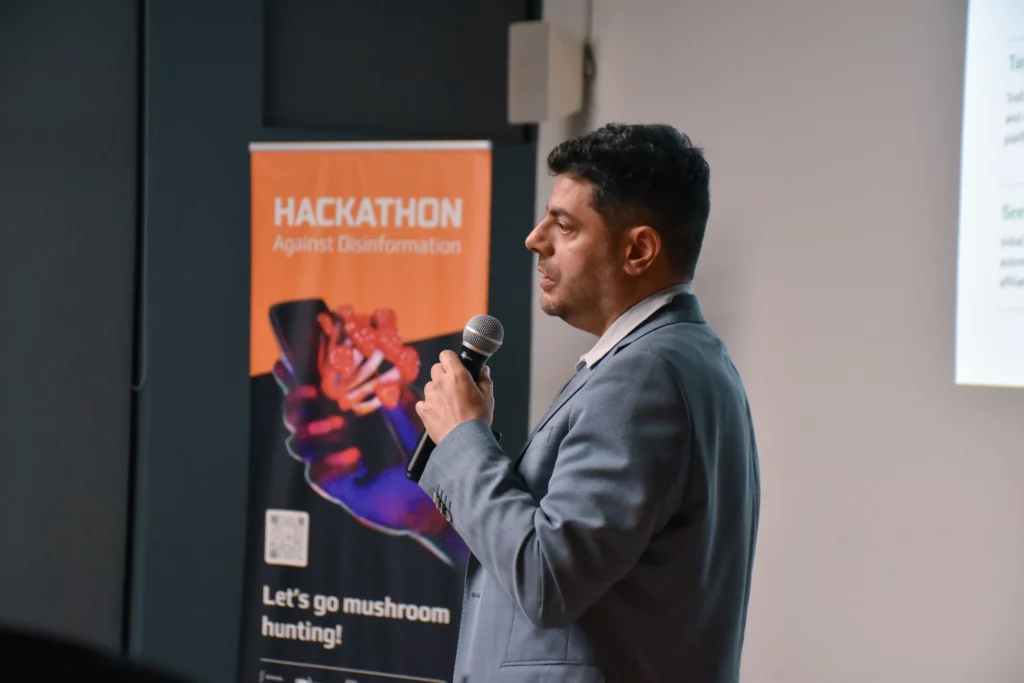 Our Thank You Note
We would like to thank all the people who took part in the event.
The speakers who introduced us to the topic of disinformation from various perspectives – Bozhidar Bozhanov, Preslav Nakov, Miroluba Benatova, Nikola Tulechki, Vassil Velichkov and Metodi Darzev.
The partners and contributors who supported us in the organization of the event – Data for Good, Factckech.bg, Prime Holding, Edoms, Media Eye, the European Commission in Bulgaria, HSSF, the Anticorruption Fund, Stazha, SoftUni, Lazhesh Li, Capitalco, and CSF.BG.
The participants who did an incredible job in tackling the challenge presented to them.
And last but not least all the #Sensikars who made this event possible and ensured that everything went according to plan.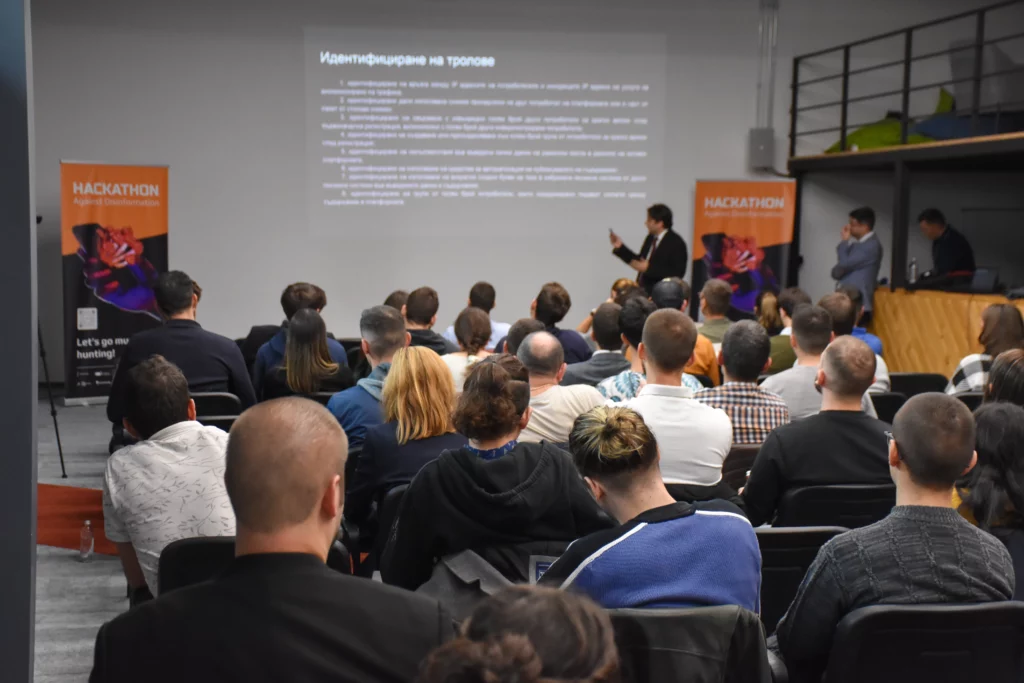 The Aftermath
We realize the fact that our product, together with our team's expertise in the area of identifying disinformation and propaganda, puts us in a unique position that allows us to join the battle against disinformation with a lot of things to say. Hereby, we are dedicated to raising awareness on the issue of disinformation and to launching initiatives aiming to increase media literacy.
We are proud to say that event though we faced some obstacles on the way, such as the fact that the video recording of the live stream provided by Yvo Bojkov was temporarily taken down by Facebook, we managed to reach more than 2000 people online and on site.
We genuinely believe that giving back to the community and being a socially responsible business includes using your core capabilities to generate value for the society. Therefore, there are many more events and initiatives around the corner. To all of you who didn't get the chance to come to the event, stay tuned for everything that is about to come!