Our widget portfolio currently consists of more than 150 types of charts and we are constantly looking for ways to expand that even further.
In line with that, we are happy to announce that we have enriched our source audience data and analytics, in order to make your life as a communication or marketing specialist easier.
Sensika's Source Audience Metrics
Demographics by Age
Baby Boomers, Gen Xers, Millenials, and Gen Zs – they all require a different tone of voice, care about different things and respond to different marketing stimuli. The specifics of each generation should be addressed if you want your marketing and communication efforts to succeed.
With our newly-added functionality that allows you to receive an audience age-based breakdown of the sources that you monitor, you would be able to approach your target audience in their lingo and adapt your efforts and content accordingly.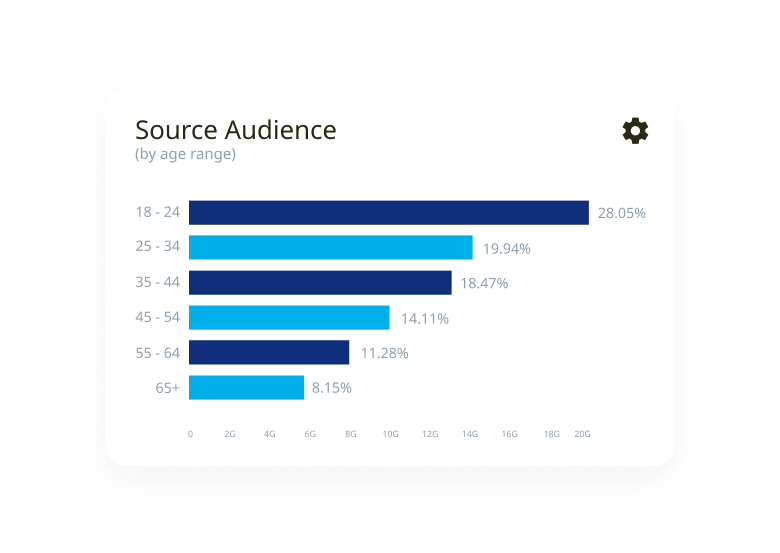 Demographics by Gender
Find out to what extent the visitors on the websites of your interest identify with a specific gender and whether the majority is male or female. Gaining such insights will help you decide whether you should keep your content and communication gender-focused or gender-neutral and it will impact your choice of core messages, visuals, and marketing channels.
Demographics by Location
Cultural differences and country specifics are just one more variable that PR and marketing specialists should have in mind while communicating with their customers. Gaining valuable insights and data on the geographical distribution of the visitors on the websites of your interest will allow you to craft your messages more precisely and address your target audiences more effectively. We give you the opportunity to check out which countries send the most traffic to the websites of your interest.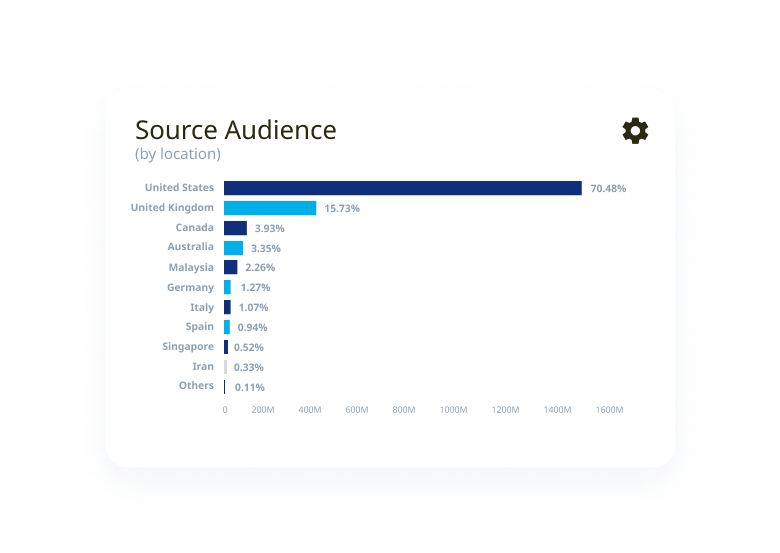 Traffic by Marketing Channel
Now that you've gained some more information about the demographics of your audience, get to know which marketing campaigns and channels work best for your industry.
Is your target audience highly engaged with social media, do they actively search for your topics online, or perhaps they respond better to traditional email campaigns? Learn where you could reach your audience and optimize your marketing performance!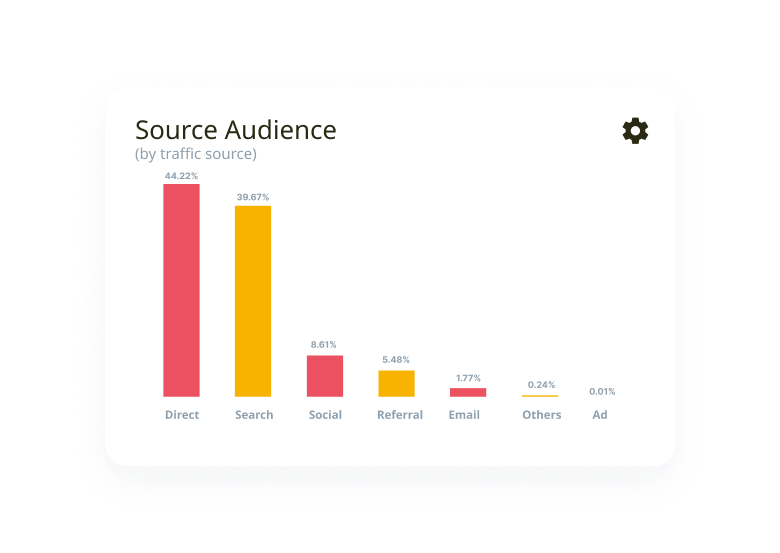 Traffic by Social Network
Make smarter choices about your social media presence by using our newly-launched capability to identify which social media platforms bring traffic to the websites that interest you. This functionality will allow you to:
Uncover where your competitors are focusing their efforts and which social media channels work best for them
Which social media channels prove to be most actively engaged with publications in your area of interest
Drive your traffic to the sky and polish your social media marketing!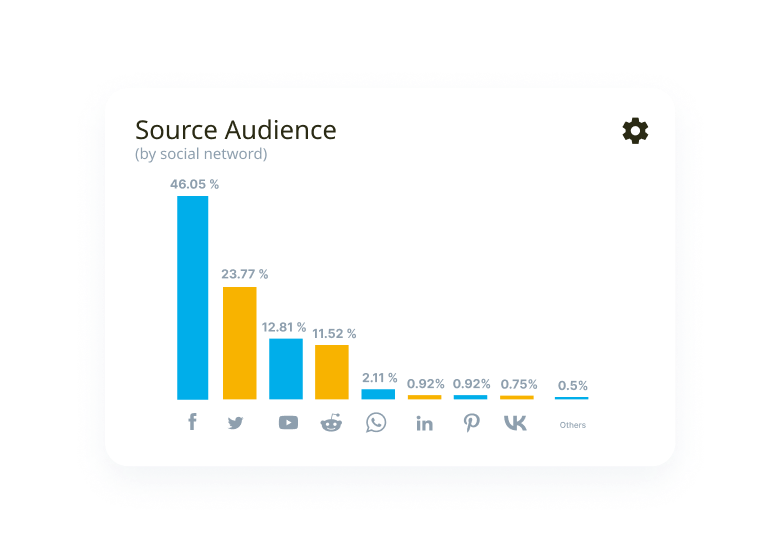 If all of that sparked your interest and you would like to find out how you could optimize your efforts and communicate more effectively with your prospective customers. Or how you could identify strengths and opportunities by benchmarking your audience against competitors, let us guide you through our solution!