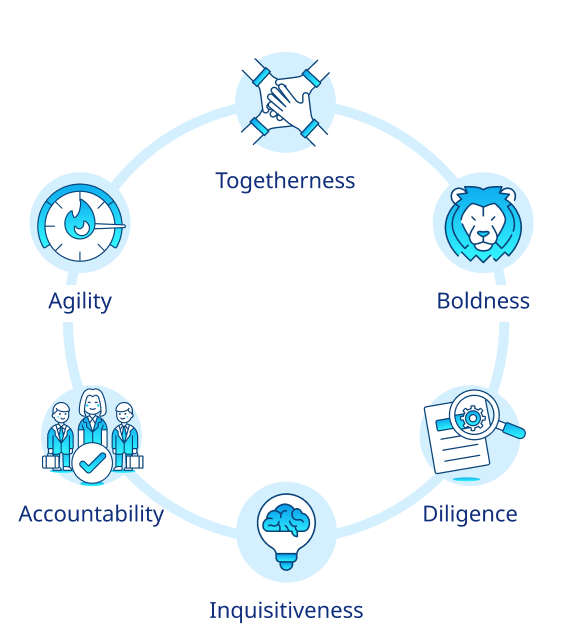 Values
We are a bold and synergistic team driven by a shared passion for empowering people with comprehensive data. Our mission is to equip individuals and organizations with the insights they need to make informed decisions with confidence.
Togetherness
Our team collaboratively shares information openly and proactively, leveraging the strengths and expertise of diverse members.
Boldness
Fearlessly accepting diverse customer challenges, we embrace wise risks to meet their needs effectively.
Diligence
Persistently paying close attention to details, our team willingly invests additional effort to ensure the integrity of our work.
Inquisitiveness
We maintain an open mind, avoiding conventional approaches, and continuously challenge prevailing assumptions to seek innovative solutions.
Accountability
Each member consistently delivers exceptional work, fostering trust and reliance on one another's contributions.
Agility
Responding swiftly to changing demands, we learn rapidly and provide speedy reactions to internal and external requirements.
Our Story
Founded in 2012 in Sofia, Bulgaria, by a group of inspired entrepreneurs, Sensika set out to disrupt the media monitoring industry. Recognizing the growing need for real-time reliable insights, they crafted a unique 360° unified media monitoring solution, blending powerful software capabilities with human intelligence.
Today, Sensika stands as one of the most promising players in the field, with offices in Sofia, Dubai, Riyadh, and Berlin. Our visionary company spirit drives constant technological advancements, enabling us to explore new horizons and seize opportunities.
Our corporate culture fosters boldness, inquisitiveness, and synergistic teamwork among employees, fueling our growth and success. As the media landscape grows increasingly complex, we thrive on making sense of the white noise, empowering our clients to make better-informed decisions.
Our Management Team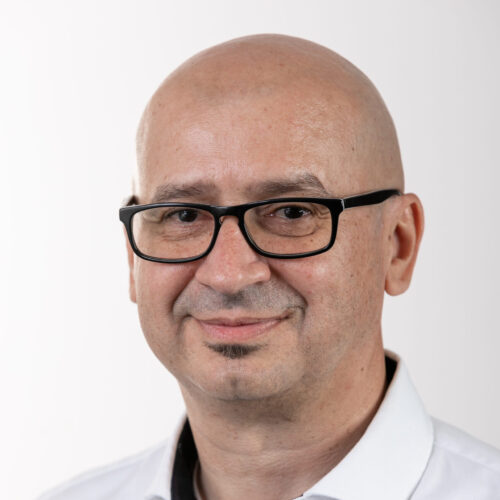 Konstantin Christoff
Co-CEO & Managing Partner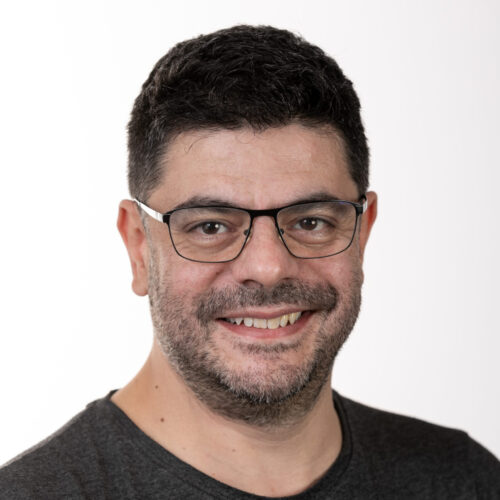 Vassil Velichkov
Co-CEO, CTO & Managing Partner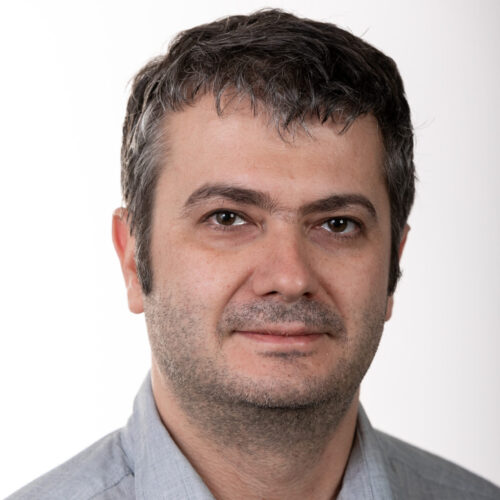 Nenko Ivanov
CSA & Managing Partner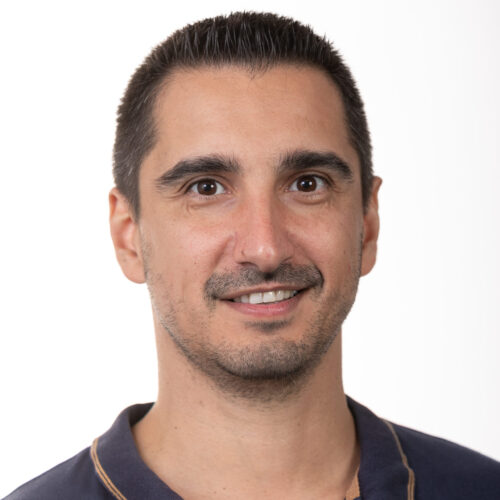 Aleksandar Kanchev
CDIO & Managing Partner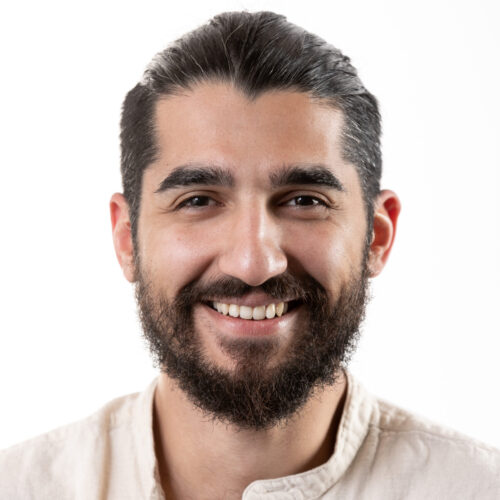 Ivan Petkov
Head of Analytics & Solutions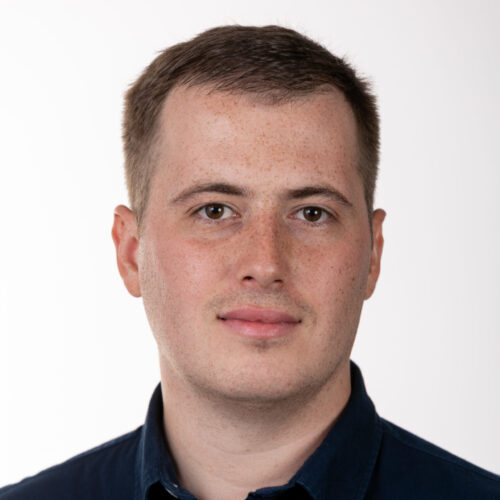 Martin Stamenov
Head of Artificial Intelligence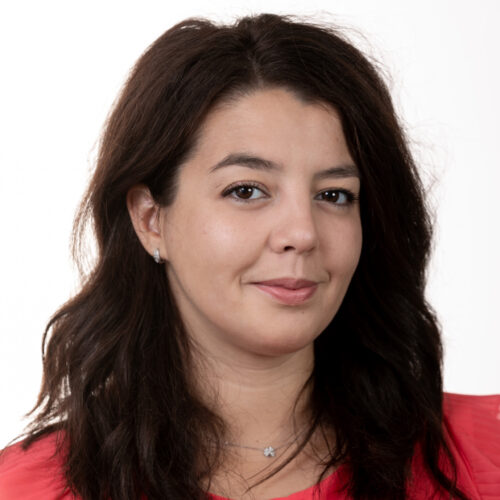 Denitsa Kirilova
Head of Technical Support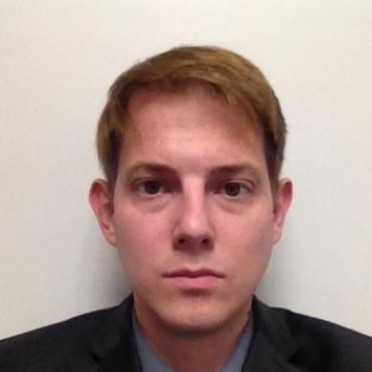 Dragomir Karakolev
Head of Operations