OVERVIEW
CrisisReco24 is a unique crisis monitoring product that delivers insights and actionable recommendations around a certain topic of sensitive nature or an outright crisis.
Its is designed by an expert team with over 20 years of diplomatic and crisis management experience to serve the specific needs of the UAE Enterprises in the industry domains; Energy, Finance, Healthcare, Retail, Food and Transportation, and for the UAE Public Sector.
CrisisReco24 addresses domestic, regional and international communication challenges, supporting Crisis-, PR-, Marketing- and Communications managers in achieving following outcomes: positive image, sound strategies, well-protected reputation and high social responsibility.
EVENTS TIMELINE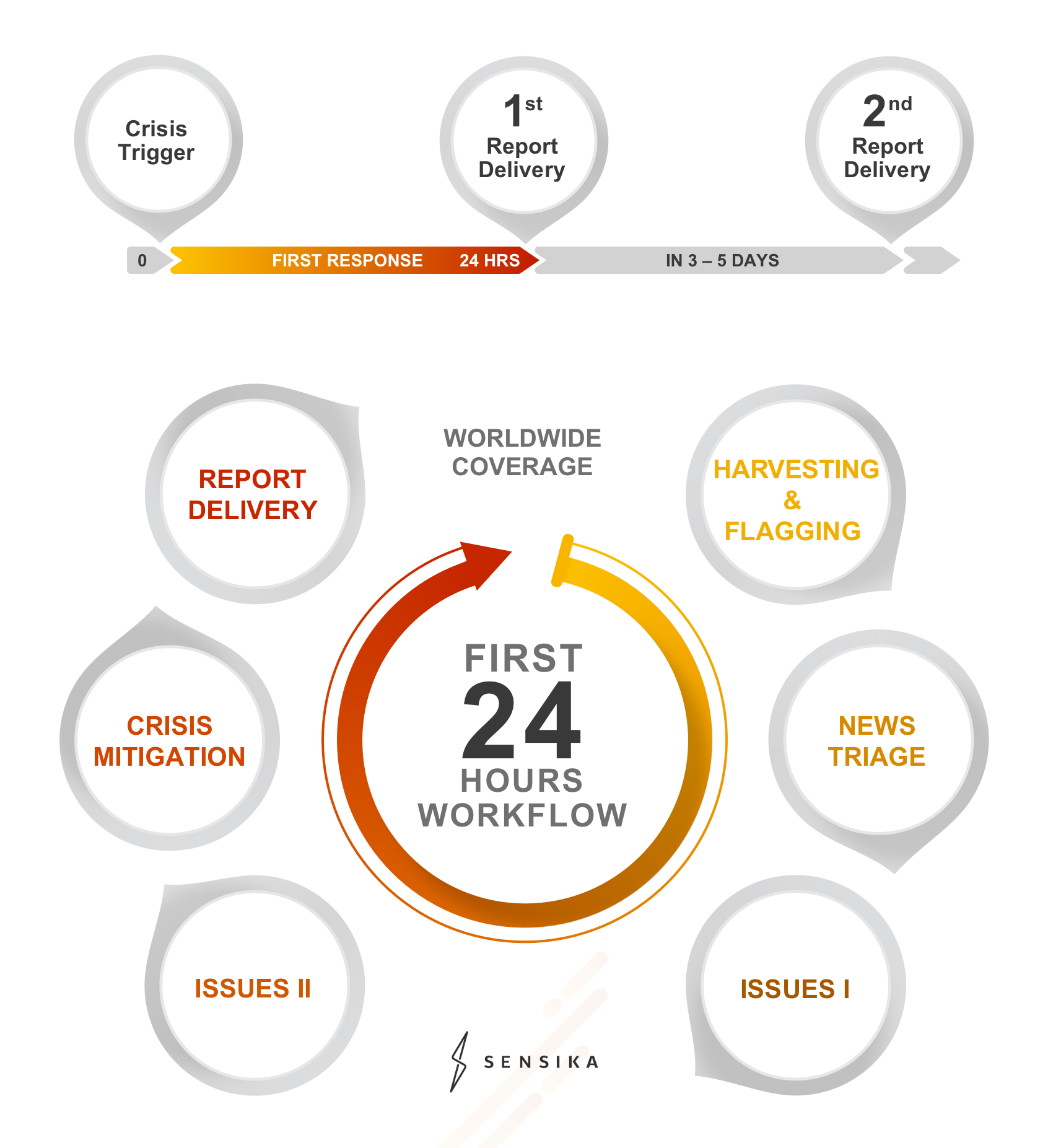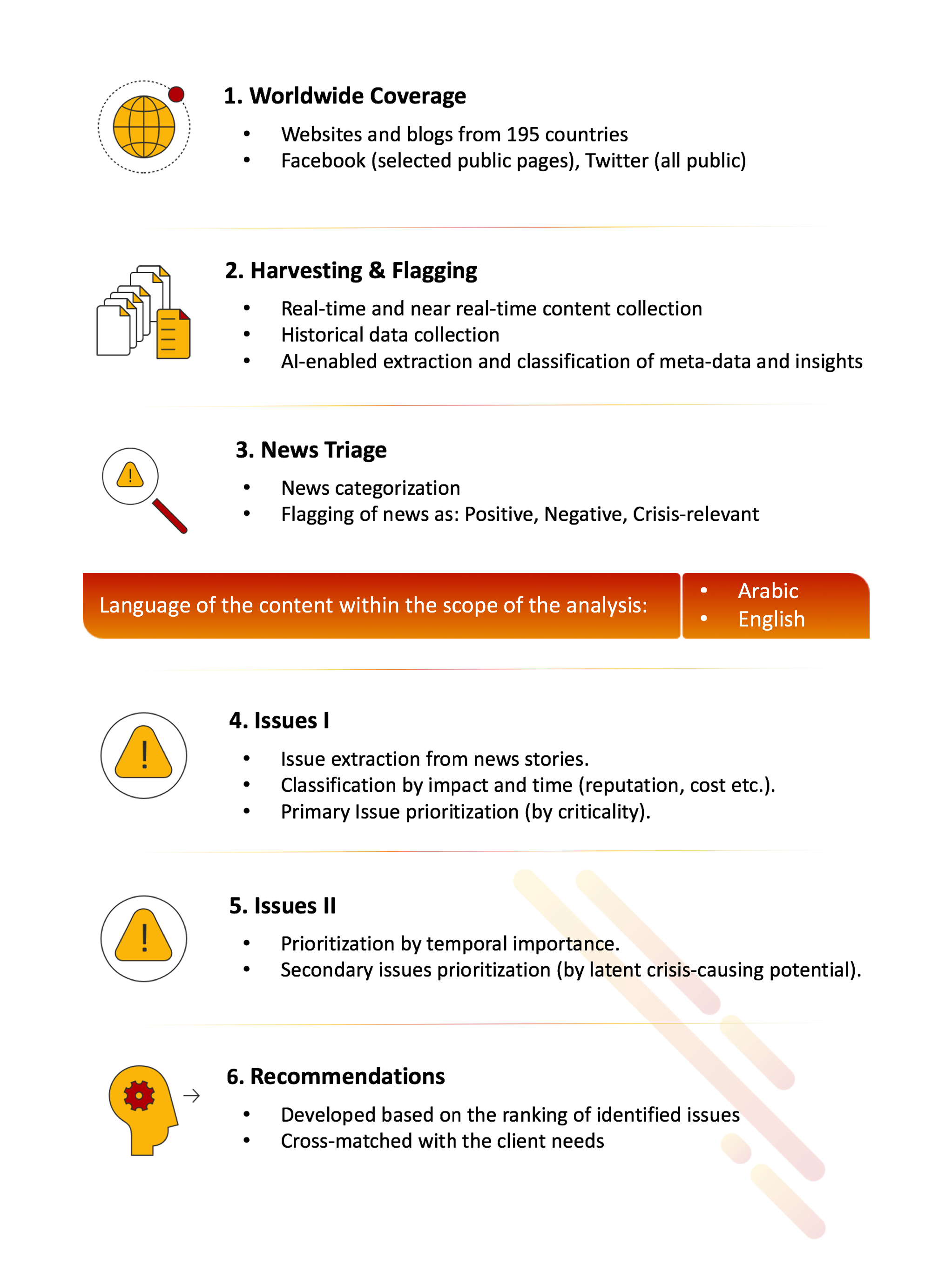 REPORT DELIVERY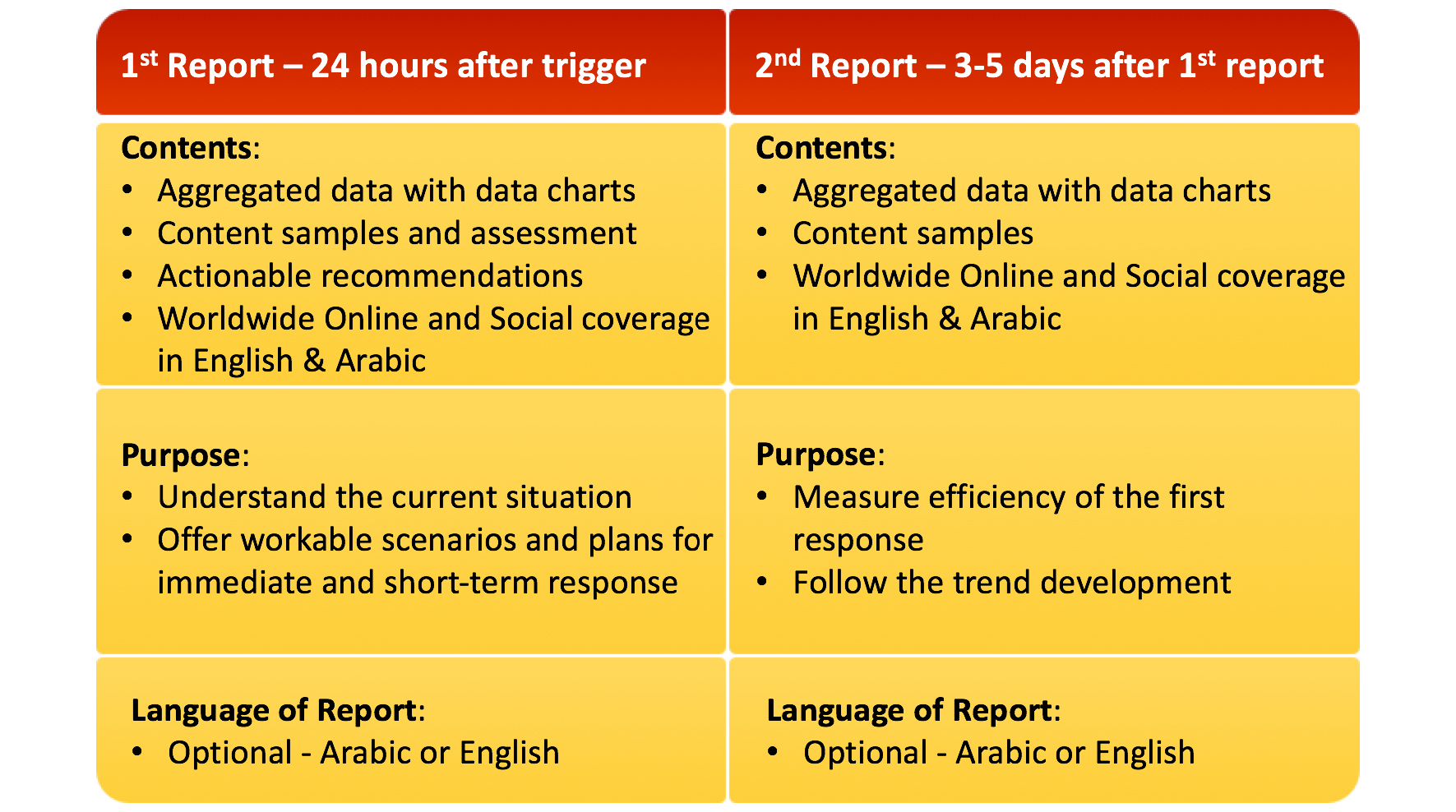 Some of the Most Demanding Organizations in MENA Trust Us: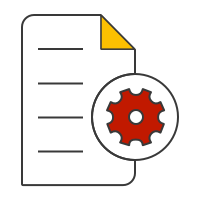 Use case: Saudi Aramco IPO >>
A comprehensive Use case, where CrisisReco24 was applied successfully.