Over the last several years, content is being digitized and social media has become mainstream.
One of the biggest problems for brands and PR agencies is how to monitor, measure and analyse the content that matters for them.
It's impossible to track manually all broadcast, online and social media mentions and conversations. That's why companies appreciate the value of media monitoring services. But does a company choose a media monitoring tool that suits their needs?
Answer the questions below and narrow down your consideration set:
What are your objectives?
Social media monitoring tools can be applied and utilized in a number of ways. Why do you need a media monitor tool? What kind of information do you want to extract?
On-going monitoring: What people are saying about your company and products?
Competitive analysis: Do you need to know more about your competitors' coverage and activities, weaknesses and strengths? How does your brand stack up to the competition?
Definition of target audiences, influencers and opinion leaders: What do you know about your clients? Are you curious to detect the opinion leaders and influencers in your industry?
Industry research: What is the situation in your industry and how does your brand figure there?
Measurement of PR and Marketing campaigns: Do you need an accurate evaluation of your marketing and PR campaigns? Are there any special types of information you need?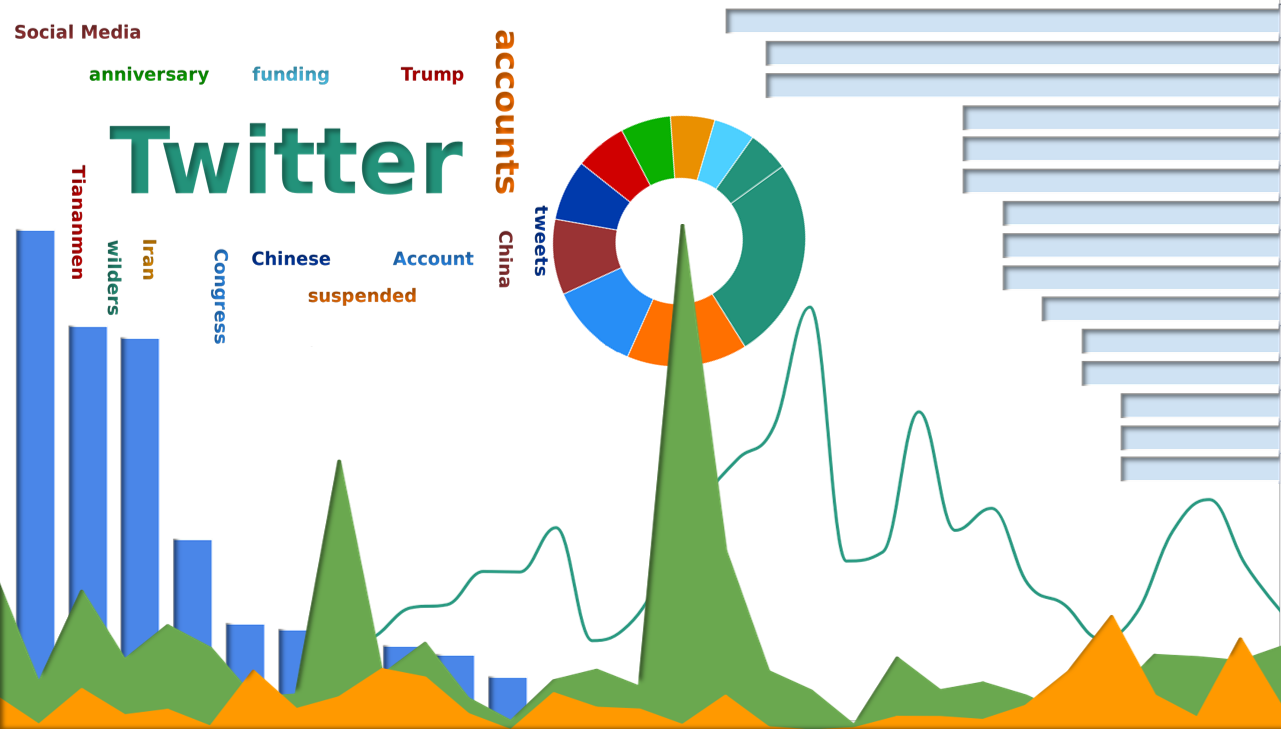 For instance:
– Content volume – The number of keywords mentions.
– Content volume per media channel/country/language.
– Language coverage.
– Countries coverage.
– Potential reach – The approximate number of the audience reached by your message.
– Sentiment analysis – What is the sentiment of the articles and posts? Positive, negative or neutral?
– Individual performance per Media platform – Online, Social, Broadcast or Print. What is the total number of posts per media platform?
– Compared volume per country/language/specific sources.
– Compared sentiment per country/language/specific sources.
– Compared potential reach per country/language/specific sources.
– Demographics – Do you need to be able to filter by the demographics of the author?
– Campaign AVE– What is the 'advertising value equivalent' of your campaign?
What would be the media coverage of your research?
Traditionally, media monitoring services are separated into three major groups:
Online media monitoring: Provides information from websites, blogs and forums.
Social media monitoring: Provides information from Facebook, Twitter, Instagram, Snapchat, LinkedIn, YouTube etc.
Premium media monitoring: Provides data from TV, Radio and Print media.
Important!
– Before engaging with a media monitoring service, you should check the social networks coverage.
Media monitoring tools don't have full access to the content on some social networks like Facebook, Pinterest and LinkedIn. Some social platforms provide data by APIs (Application programming interface) or have legal terms of use that prevent content crawlers or storage of back content.
– If you need to monitor some specific regions or languages, make sure that your data provider has good coverage.

For example, Sensika is harvesting information from major worldwide online, social and broadcast media outlets. As a leading media monitoring company in the Middle East and Northern Africa, we support the biggest source catalogue for MENA region
What is your budget?
Media monitoring will buy you time and as we know, "time is money"!
Decide how much time you are willing to invest in the monitoring process. Assess if the sum of the money are you willing to pay is proportional to your needs and the services that you expect from your monitoring tool.
The number of search results per month.
The number of search feeds.
The number of user accounts.
The kind of sources you will monitor: Online, Social or Premium?
Additional services include as follows: Manual sentiment scoring, Manual detection of specific trends and topics, Ad-hoc reports, Analytical reports, Business analysis, Influencer reports, Reputation analysis, Fake/alternative content analysis, other services.
Customer support: Client onboarding (account creation, search query definition, dashboards and alerts setup). On-site and remote user training. On-site support.
Insights!
Generally, the data harvested from Broadcast, radio and print is not included in the standard pricing packages.
Ask more about the technology and services that each tool offers!
A lot of media monitoring companies are just brokers/distributors of data and outsource some or all of their monitoring functions to third-party vendors.
This outsourcing of core news monitoring functions often leads to client service problems when multiple vendors are involved in the back end operations!
Does your tool have reporting capabilities?
To present the data to your employees, colleagues or clients, you need to know the reporting capabilities of the current tool:
Is it possible easily to clean and rearrange the data?
What kind of exporting media formats are supported? (xls, csv, docx, pdf)
Is there an option for custom reporting templates with specific design logos and fonts?
One more thing….
Don't be afraid to test and compare!Ask for a demo account and free trials. This is the only way to get better insights into each tool and explore its ease of use.