Every year, the entertainment community and film fans around the world turn their attention to the Academy Awards. We already know who won and who didn't. Here are some interesting facts that we noticed analysing the online space.
Monitored period: 24 – 26 Fev 2019
Focus keyword: Oscar Awards
Number of countries: 143
Number of languages: 74
Total number of articles: 43,730
Total number of people reached by all articles: 3,113,072,064
Content volume per hour (Central European Time Zone )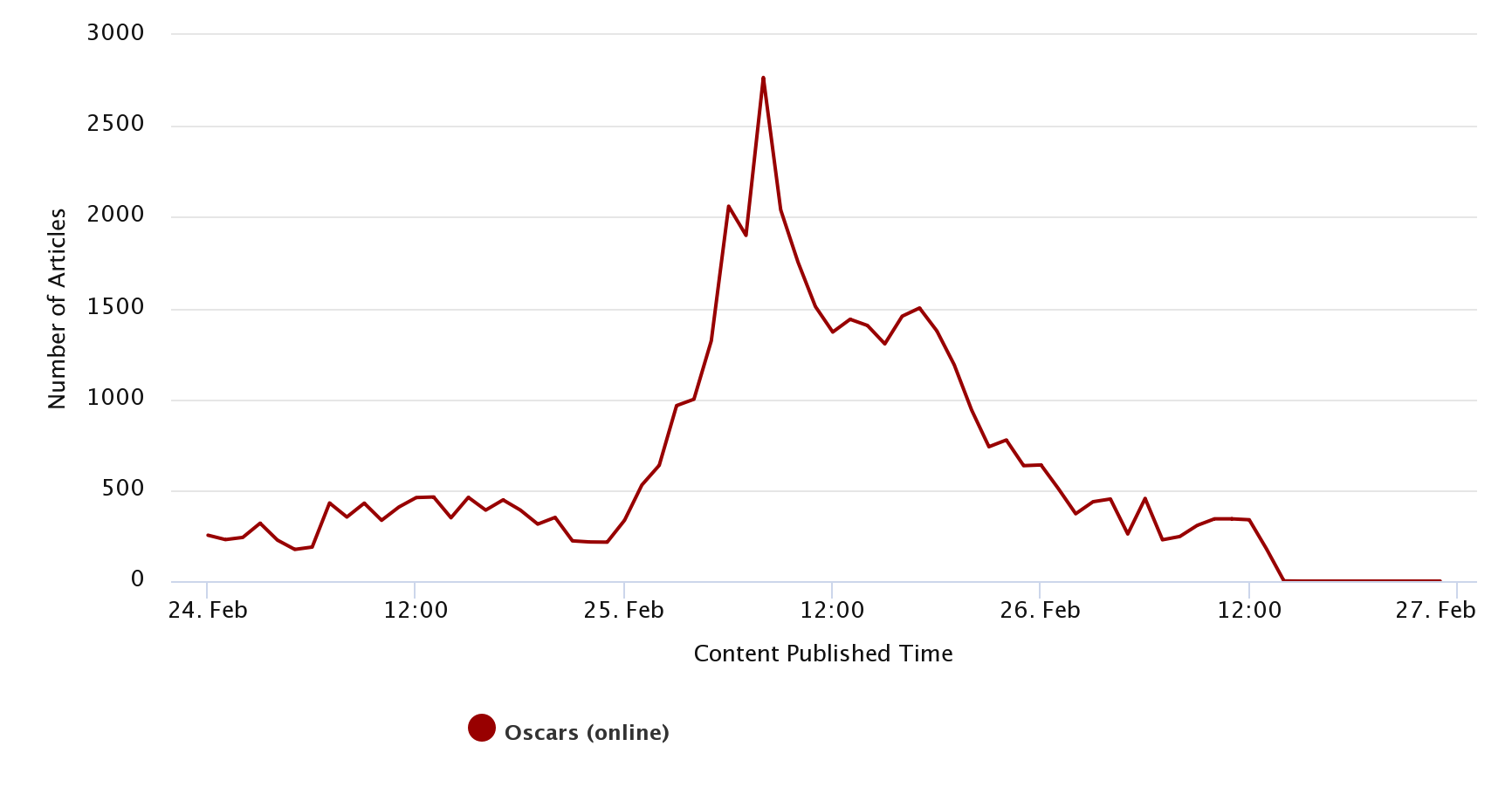 Top Source Countries (geo-spread by volume)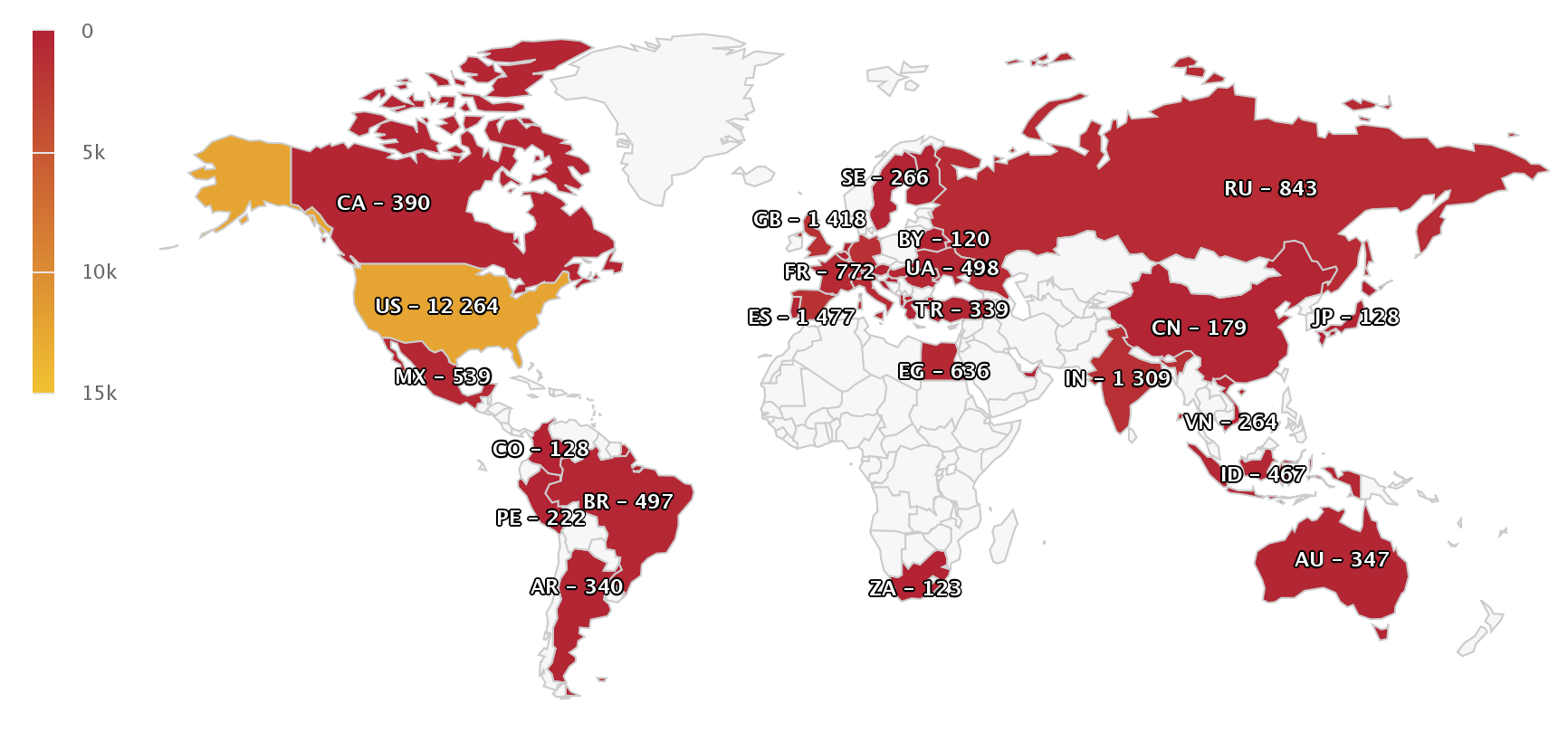 Top Languages (by volume in %)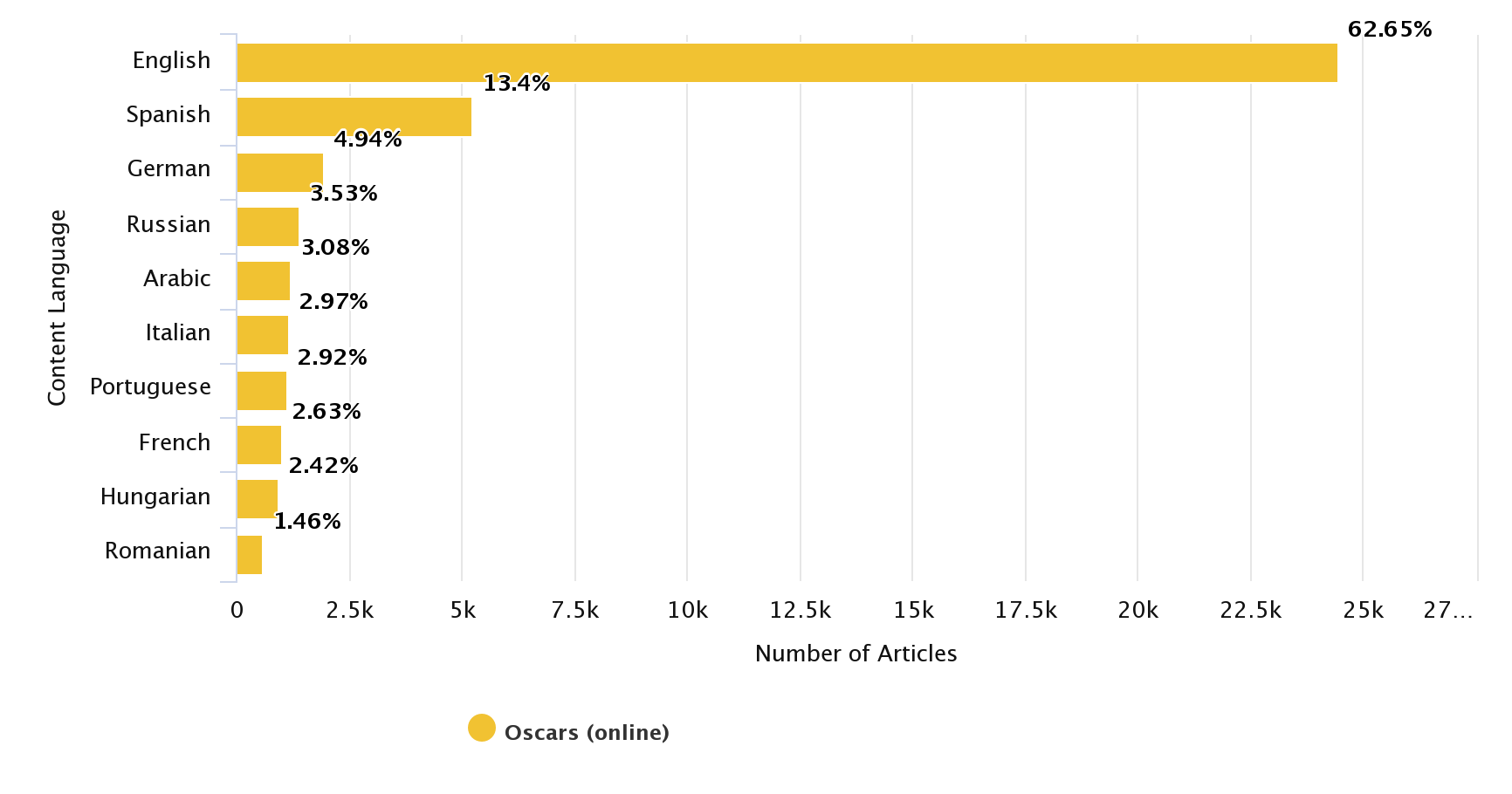 Sentiment Analysis (overall for the period in %)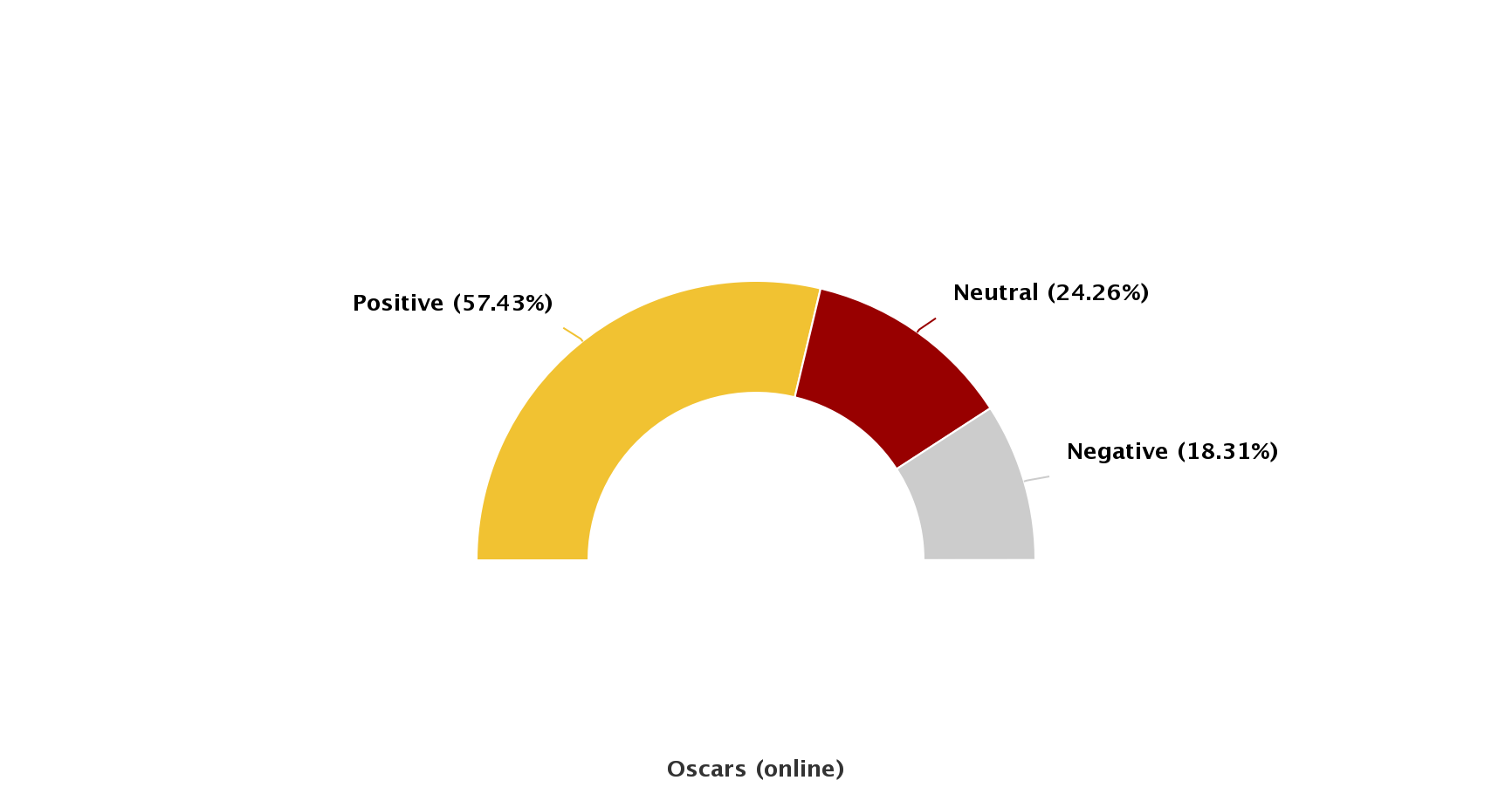 Hot topics (the most repeating words/sentences)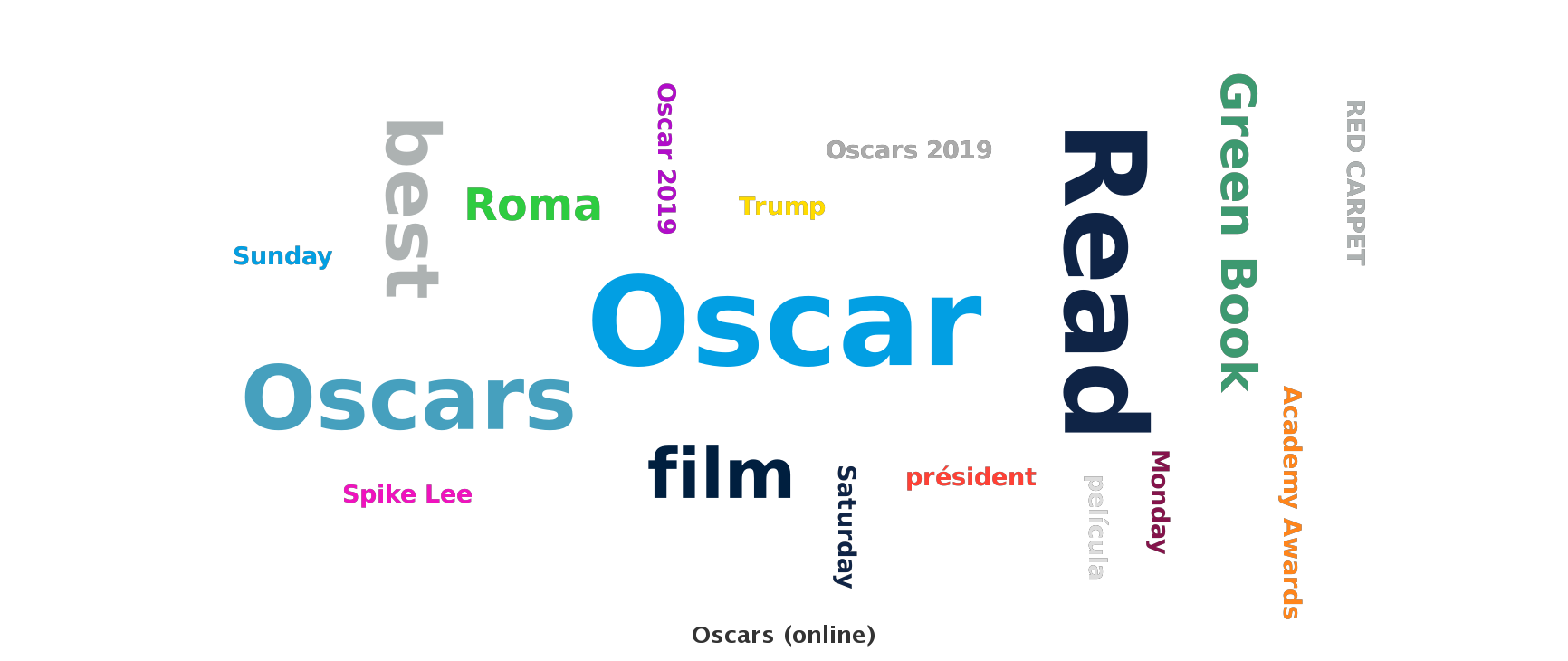 Mentioned Person (for all articles in %)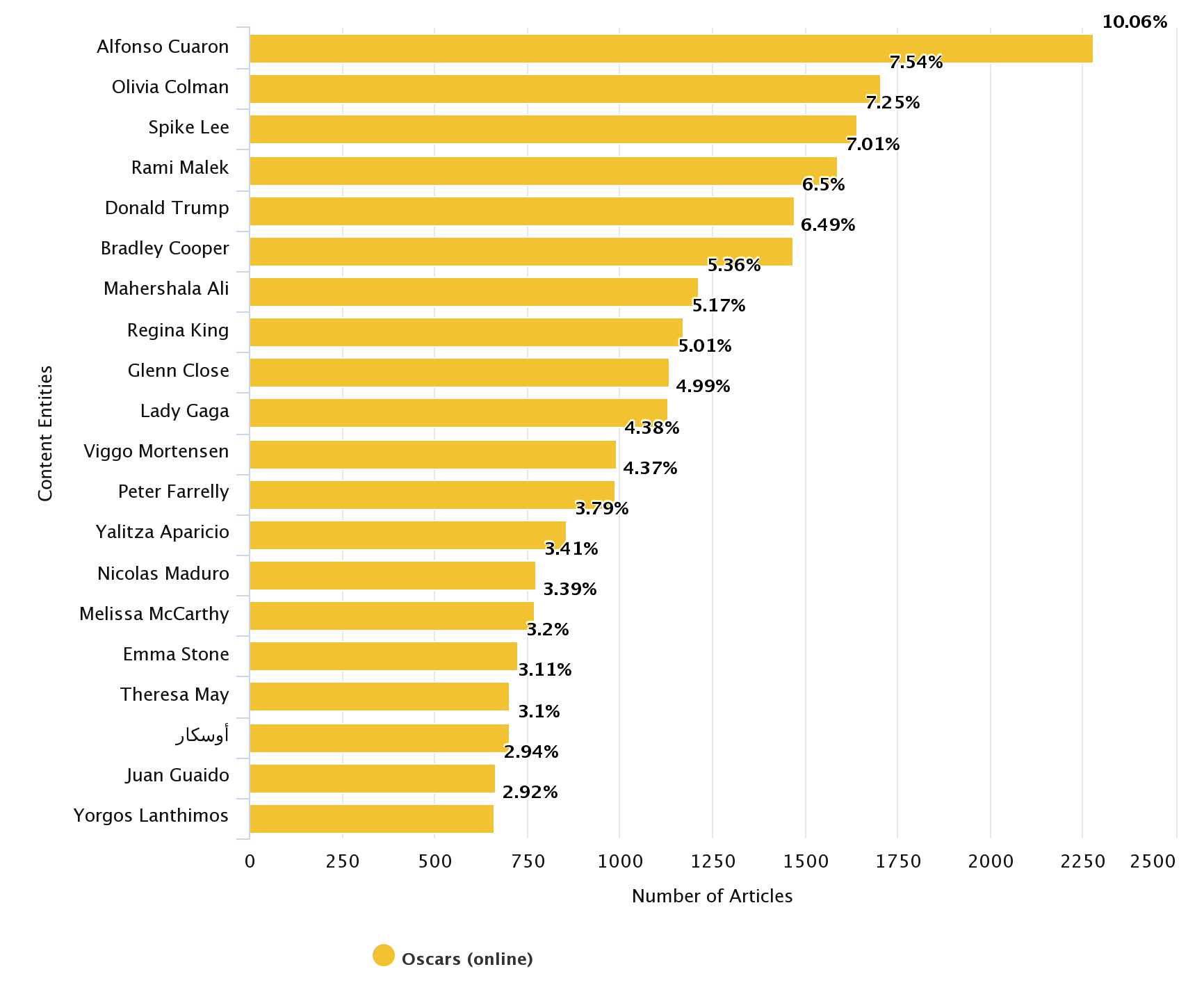 The Oscar Awards topic is still hot but soon it will be replaced by something else. Do you want to capture the coverage of your content? Do you need to monitor the key topics in your sector?

Request now 10-days free demo.