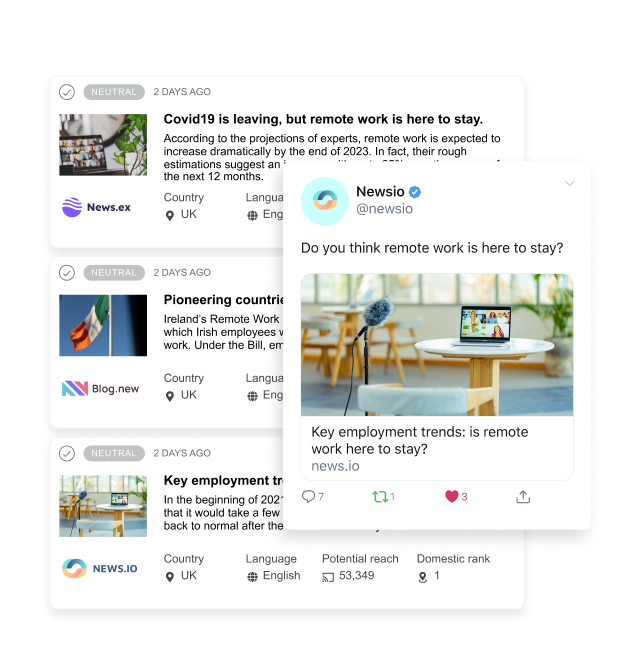 Our Coverage
Extract historic and real-time media content from all of the available media channels worldwide – online (websites, blogs and forums), social media, broadcast, and print – by taking advantage of our vast media source catalogue or creating your own list of sources across channels.

Online
Search in more than 2 million articles a day. Our source catalogue, automatically enriched every minute, includes more than 450k online media sources in over 160 languages.

Social Мedia
Find out what is being said about you outside of your controlled social media channels. Explore more than 40k posts per hour in Twitter, Facebook, YouTube, Telegram, and Reddit worldwide.

Broadcast
Choose from a list of 1.4k broadcast (TV & Radio) channels across the globe.

Print
Our well-developed network of global and local partners provides us with sufficient print monitoring to serve your needs.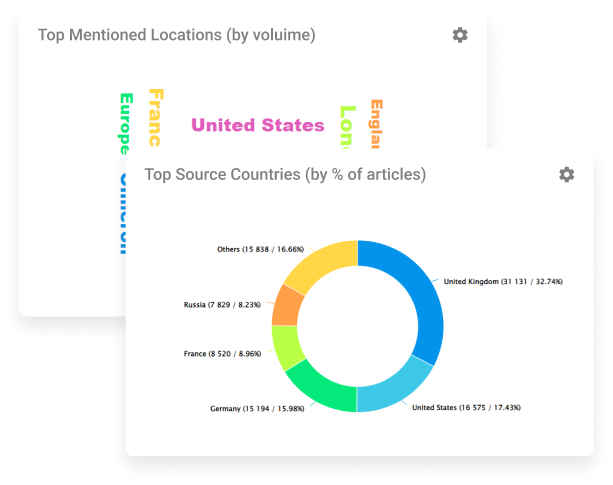 AI Filters & Widgets
Use our AI functionalities to screen your mentions with Sensika's filters or visualize the key metrics derived from them in charts.
The data is categorized with multilingual NLP models for entity extraction, sentiment analysis, and content language.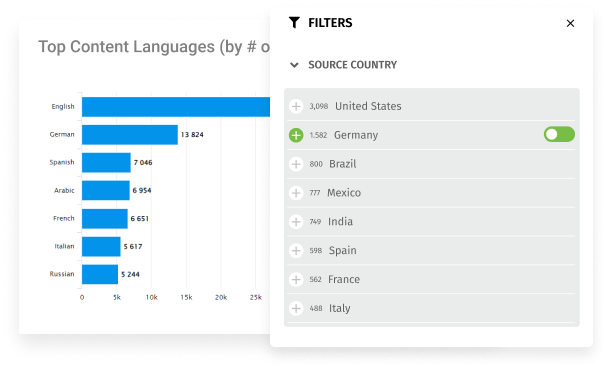 Metadata Filters & Widgets
Capture the essence of the conversations with metrics such as potential reach, source audience, location, AVE, content author, and many others.
Apply Sensika's filters and 150+ types of graphics to analyze your position in the ever-increasing volume of the media landscape.
Professional Services
Trust our dedicated team to help you become an independent user of our system – from onboarding to bespoke deep-dive reports, we will assist you in personalizing the Sensika platform to your needs.
Benefit from the language and domain expertise of our highly-skilled team to guide you on how to achieve your desirable goals based on the industry best practices.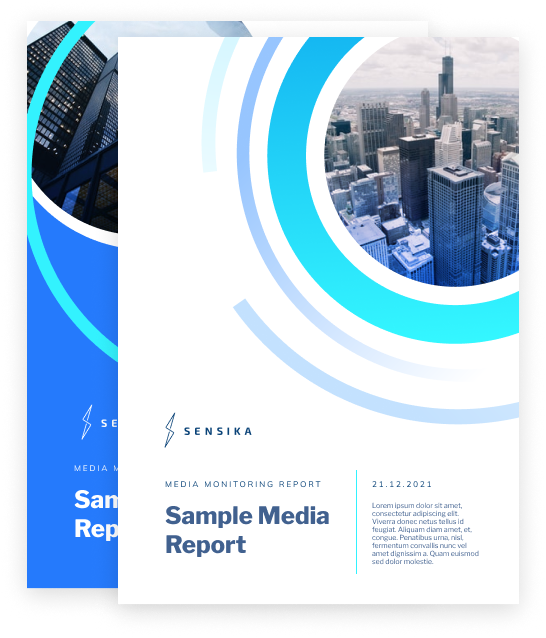 Reporting Made Easy
Simplify your reporting process by making use of our automated functions and fully-customizable templates.

Customizable Templates
Get your choice of templates set up, so that you can export your deliverables in entirely customized layouts and color schemes, depending on your needs.

Deliverables Format
Choose between Word, CSV or HTML format for your outputs.

Easy Export
Export your reports in less than 5 seconds, thanks to the high level of automation that we maintain.