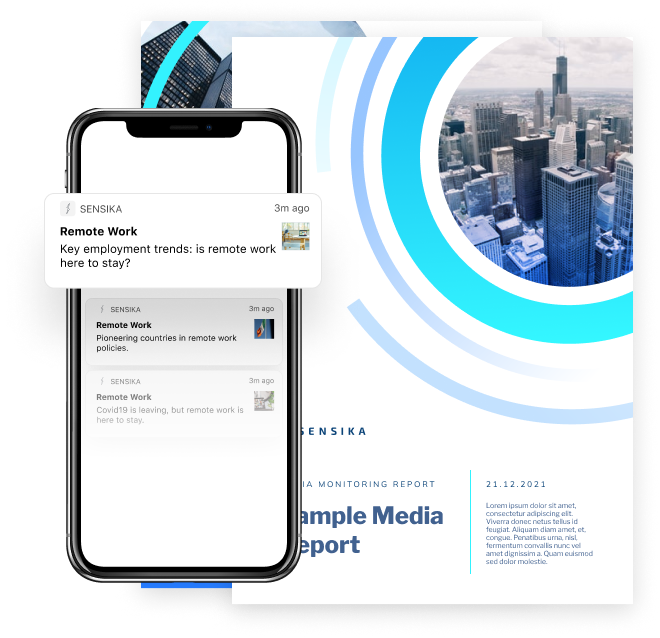 Let Us Do the Work
Showcase your valuable impact to your customers while saving on time and resources in the process of gaining and reporting insights about your campaigns.
Make use of our automated reports or alerts on every relevant piece, in case of volume change in the publications or on a period basis defined by you.
Multi-domain Expertise
Sensika's experienced solution consultants are experts with complementing competencies, making Sensika the perfect extension tool for each of your clients in various domain.
Benefit from the know-how of our team and their in-depth understanding of the media environment and social media listening.
Data-driven Campaigns
Use our tool to gain deep understanding of the public discussions and build impressive campaigns, which would never let you down. Data-based insights allow you to avoid the guesswork in your campaign design.