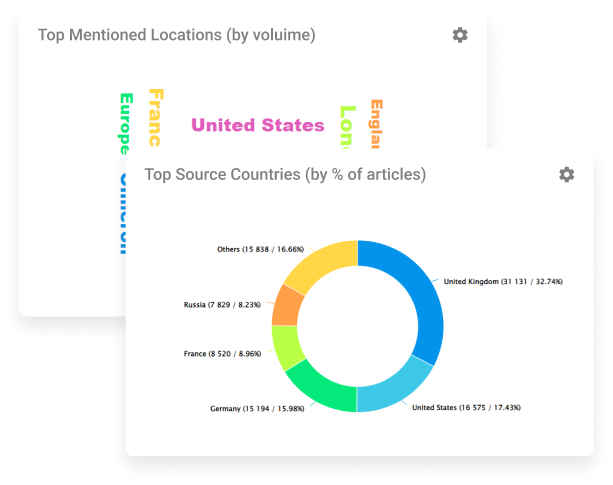 AI Filters & Widgets
Use our AI functionalities to screen your mentions with Sensika's filters or visualize the key metrics derived from them in charts.
The data is categorized with multilingual NLP models for entity extraction, sentiment analysis, and content language.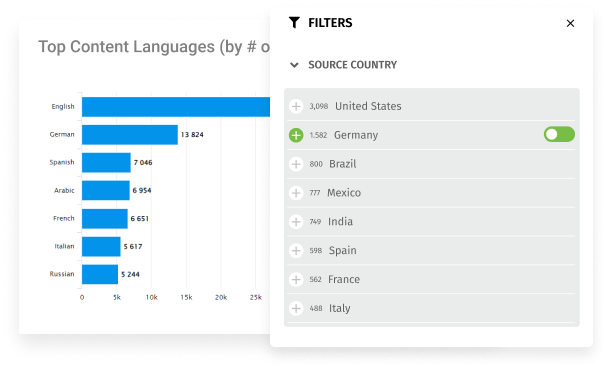 Metadata Filters & Widgets
Capture the essence of the conversations with metrics such as potential reach, source audience, location, AVE, content author, and many others.
Apply Sensika's filters and 150+ types of graphics to analyze your position in the ever-increasing volume of the media landscape.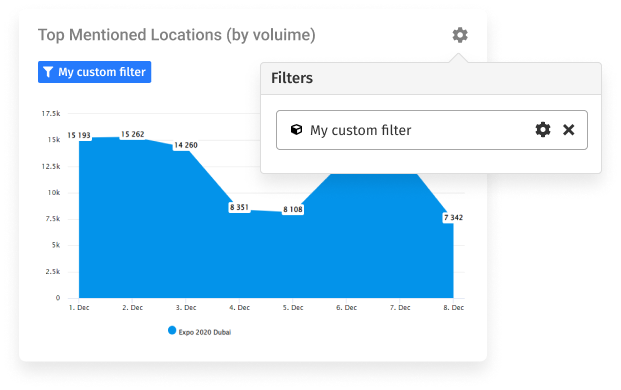 Custom-tailored Filters
Get your analysis to a whole new level by creating your own custom-tailored filters with Boolean syntax keywords and operators. Use them to navigate through your topics and customize your graphics even further by pivoting or filtering the content in them.
Face Recognition
Relying only on explicint mentions is not always the way to go, make sure that you don't miss on critical pieces by making use of our AI algorithms for face recognition.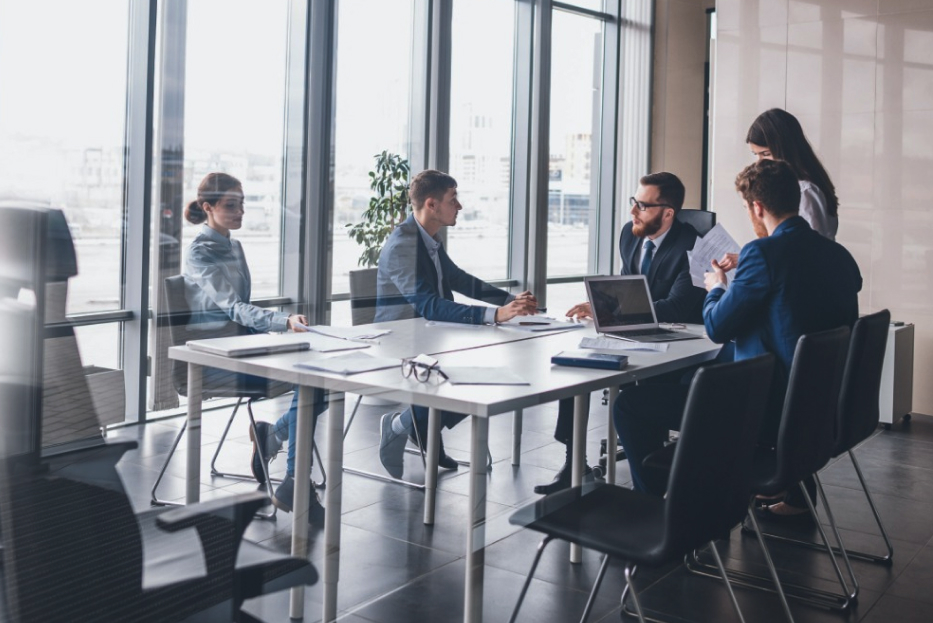 Professional Services
Trust our dedicated team to help you become an independent user of our system – from onboarding to bespoke deep-dive reports, we will assist you in personalizing the Sensika platform to your needs.
Benefit from the language and domain expertise of our highly-skilled team to guide you on how to achieve your desirable goals based on the industry best practices.