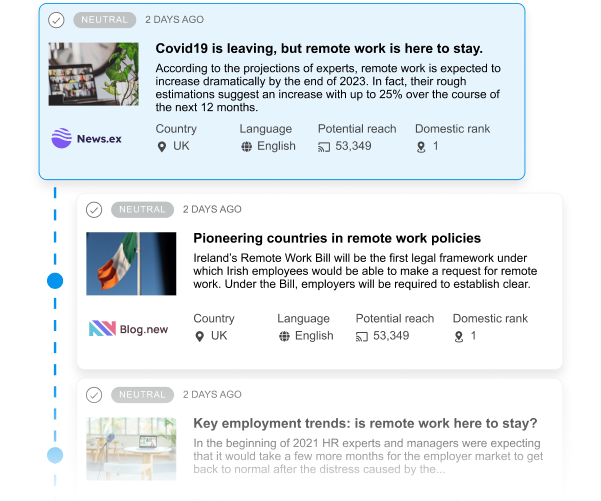 Identifying Stories
Showcase the development of a story by grouping similar pieces (from one or multiple media channels) into a bundle by utilizing filters and keywords. Track it in the web app, the mobile app or share it in your newsletter.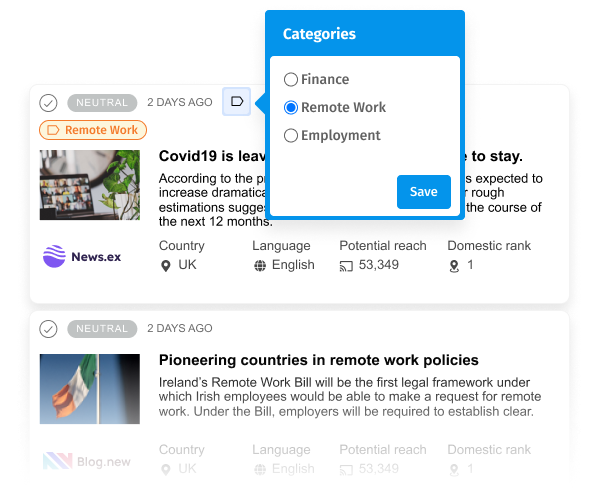 Categorization
Complex topics could be broken down into categories to make it easier for both analysts and end-result consumers. Employ high precision manual tagging with Sensika's feature for custom pre-defined tags.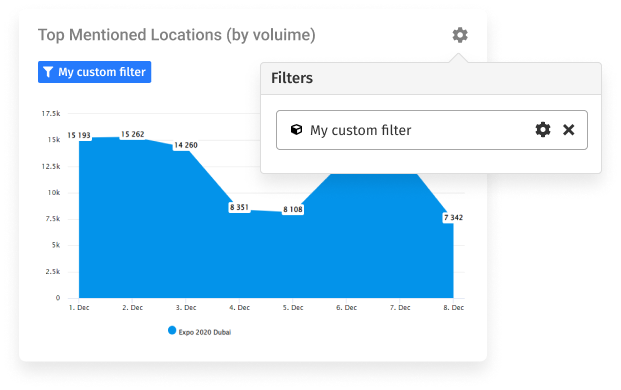 Custom-tailored Filters
Get your analysis to a whole new level by creating your own custom-tailored filters with Boolean syntax keywords and operators. Use them to navigate through your topics and customize your graphics even further by pivoting or filtering the content in them.
Professional Services
Stay ahead of the curve!
Our domain experts are trained on how to identify emerging trends by monitoring the media landscape. Benefit form their skills and get the first-mover advantage by following up on treds before they have even emerged.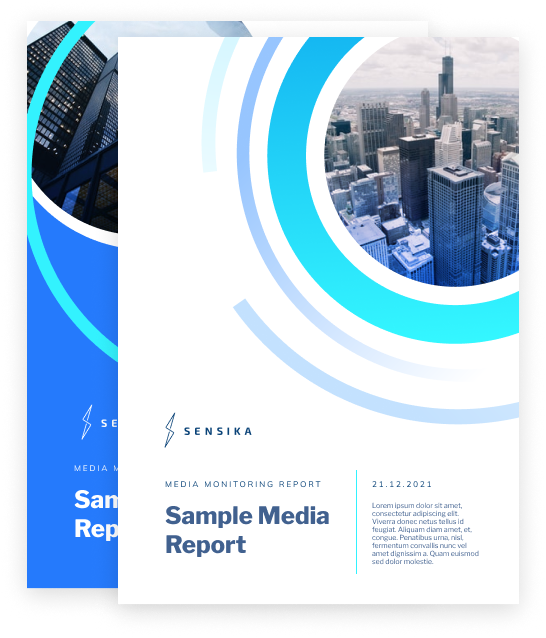 Reporting Made Easy
Simplify your reporting process by making use of our automated functions and fully-customizable templates.

Customizable Templates
Get your choice of templates set up, so that you can export your deliverables in entirely customized layouts and color schemes, depending on your needs.

Deliverables Format
Choose between Word, CSV or HTML format for your outputs.

Easy Export
Export your reports in less than 5 seconds, thanks to the high level of automation that we maintain.